Puppy Journal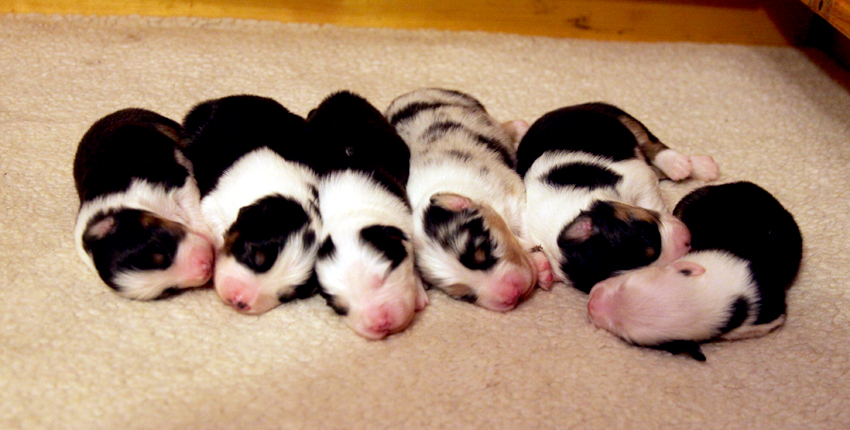 7/22 Trinket and the puppies are doing great, and everyone is gaining weight. Of course they all need to potty at the same time, and this gets Trinket a little worried...so I did help her off and on through the night. But she is getting it! She cries when they cry. It is very cute!
7/23 Wow! It has been very difficult finding moments for updates. As soon as I sit down...I need to be up again. And have yet to get a full night sleep, although each night is wonderfully better! We started today with Trinket with a fever! 7AM we were at the vet again. But she checks out. So we are just keeping an eye on her. Seems it is dropping steadily through the day, and she is bright and cheery. Today we also have official Aussie butts! More pics to come, but right now...GOT to get some food.

7/25 WOW ! Puppies have found their voices. Especially Wrigley!
7/27 Typical of this age, EVERY thing is inconvenient. There is MUCH protest about anything. And desperation ensues as they are convinced the faucets are going to run dry. So much so that Brach drank so much it came out of his nose! EW! :)

Scroll down for more pictures!
The theme of this litter is CANDY.
Throughout Baron's life he has often been referred to as Eye Candy. So I thought his children should reflect that.