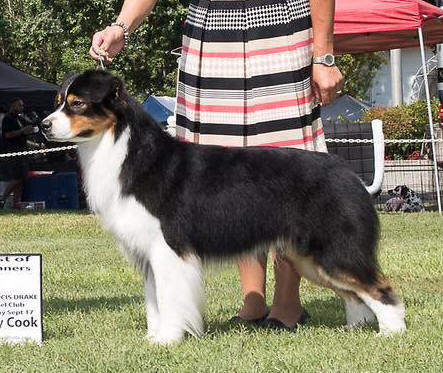 Nov 2017 AKC Best of Breed
"Tyler" ~ AKC Group ONE!

RaineDance Mischief in Motion
BN HXAs RATI
Tyler is THIS close to his Grand CH!
Thank you Liz Jordan-Nelson for you beautiful presentation of Tyler!
Congratulations to Team Tyler!!!
(CH Tom x Shamu)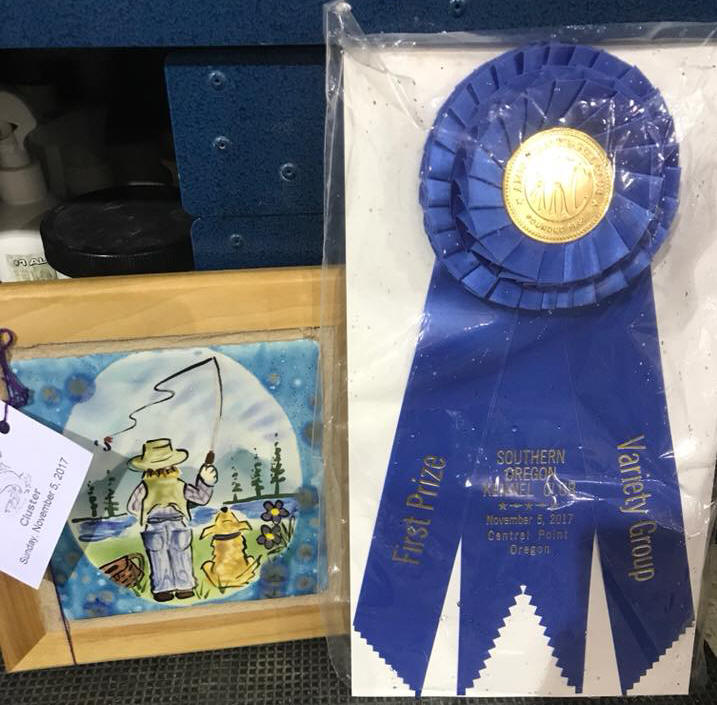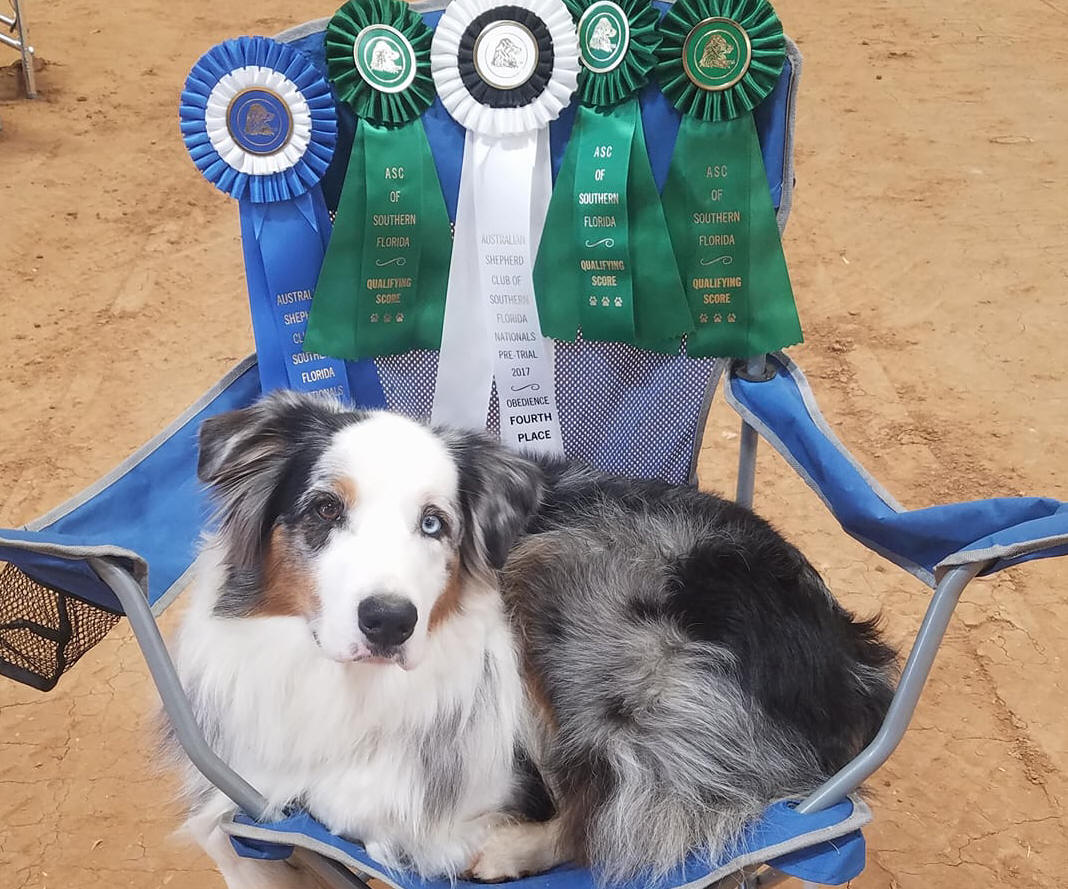 Nov 2017 ASCA Nationals
"Hudson" #2 Most Versitile Aussie 2017 & #4 Superdog Finals!

OTCH PCH ACH
RaineDance American Classic
VER UD RA HSAds OA OAJ CGC CDX HTADI-s UD ATDds GSO JSO-OP RSO-OP RNX RAX REX RM

ASCA National Specialty in Texas:
2nd Place Most Versitile Aussie!
4th place Superdog finals
1st place Agility Veterans 16" Jumpers
1st place Agility Standard /3rd place Utility
3rd place Rally Masters ...
Huddy qualified with 100 in ducks
Pre Trial Results:
Ducks 96/Versatility 1st place 196
Utility 194 1/2 4th place/Open 192 1/2
Utility 3rd Place out of 13 dogs
Rally Excellent 191
200 in Rally Adv Team, 1st place
198 in Masters 4th place/CDX 193.5 in 4th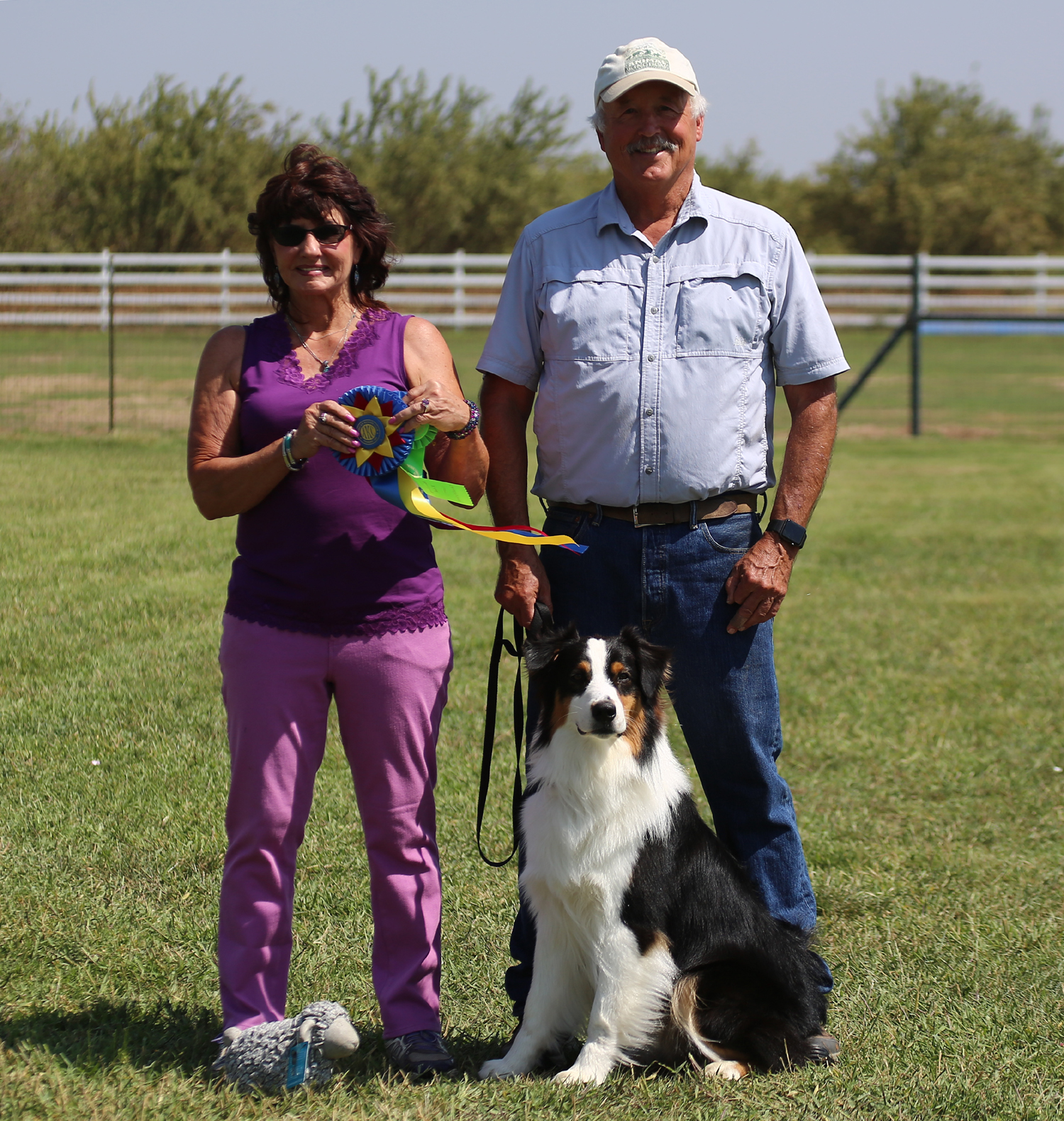 Sept 2017 AKC HSAs
"Calvin"~AKC High in Trial Sheep!

RaineDance Designer Genes
RA CDX HSAs CD RNX

Sept ASCA Update: 1st Place Rally Adv,
1st Place Rally Adv, 1sp Place Open Ob, 1st Place Open Ob!
Congratulations Rick and Calvin invited to ASCA Finals 2017 in Texas!
#2 NOVICE OBEDIENCE FINALS
2016/2017 ASCA Merit Standings:
#1 Rally Novice
#2 Novice Obedience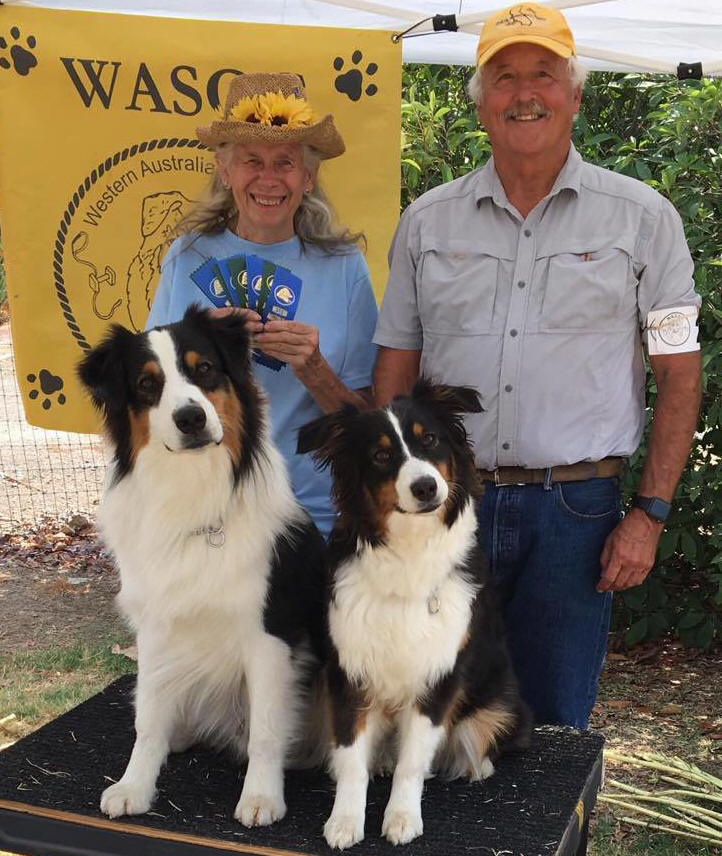 Aug 2017 ASCA JSE RSE/AKC BN
"Kate"
RaineDance Kiss of Royalty
BN OF AX AXJ HSAsM RATN STDds GSO JSE RSE
Qualified 6/7 runs! First time in Elite

Sept ASCA Update: 1st Place Nov Rally, 1st Place Nov Rally, 1st Place Beg Nov,
2nd Place Beg Nov, 1st Place Novice Ob, 1st Place Novice Ob!

2016/2017 ASCA Merit Standings:
#8 Open Regular Agility
#9 Novice Jumpers

Even after taking much of the year to raise babies!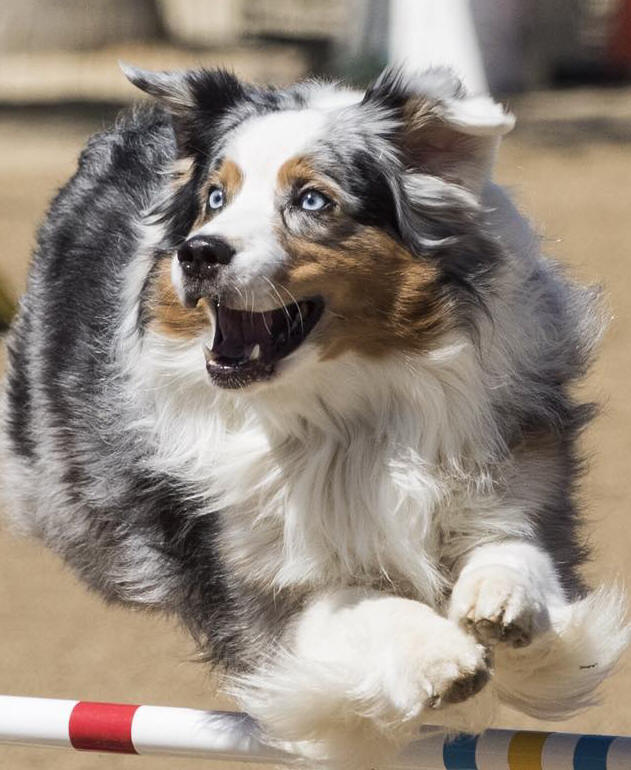 Aug 2017 AKC Rally Advanced
"Bryce"~ASCA FINALSl!

ATCH-V RaineDance Mischief in 3D
AX MXJ XF CA CGC JHD RN STDds

Congratulations Alex and Bryce invited to ASCA Finals 2017 in Texas!
#27 VETERAN AGILITY FINALS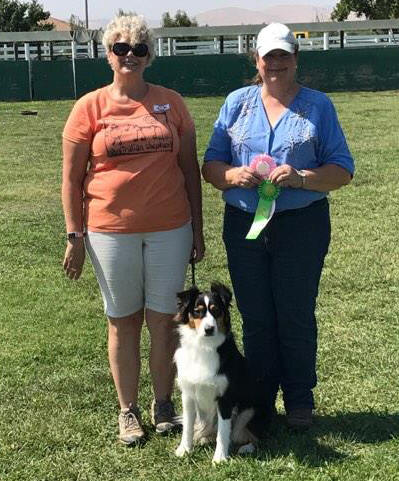 Sept 2017 AKC HSAs
"Tory"~AKC 5th Place HSAs!

RaineDance Fine Design
HSAs

Tory is owner handled by Wende!
I am so proud of this new team taking on Obedience and Herding!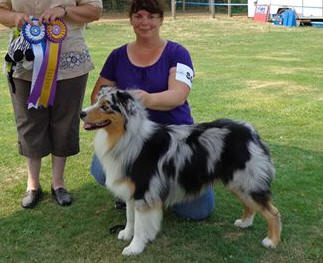 Aug 2017 ASCA BOB / Major
"Blitz" ASCA Best of Breed

Echelon's Raise a Ruckus at Altair

3 point Major Win!
Reserve Winners Dog
1st Place Beginner Novice
1st Place Novice Obedience
High in Trial / High Scoring Aussie!
(CH Gibbs x Capri)


Aug 2017 AKC G2 BBE
"Gucci" ~Winners Dog x2!

RaineDance Custom Design

Winners Dog
Best of Winners
Winners Dog
Best of Bred By
Group 2 Bred By Exhibitor
4 AKC Championship points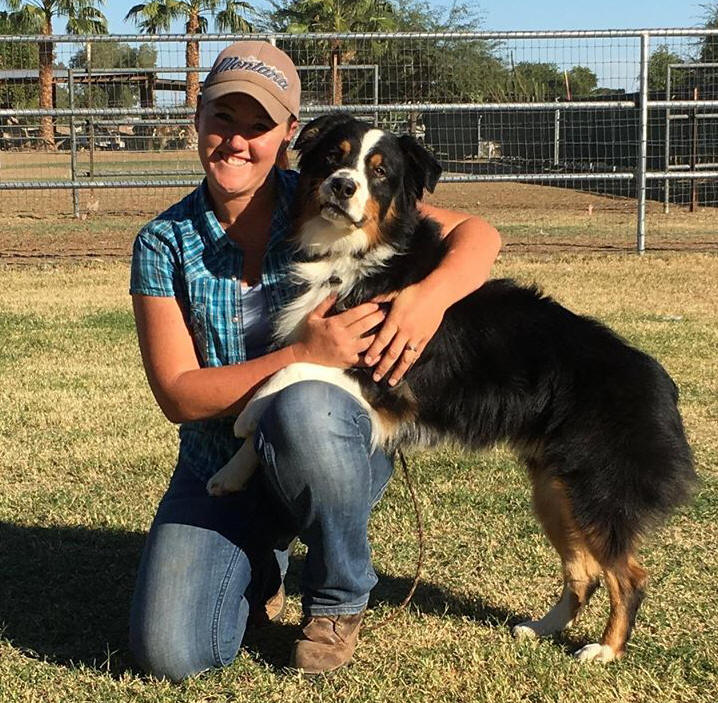 Aug 2017
"Max"
RaineDance Mischief to the Max
HSAds CGC RA OTDds
Congratulations Linda, Jack and Max's handler Megan Sims Kennedy!
2016/2017 ASCA Merit Standings:
#15 Open Sheep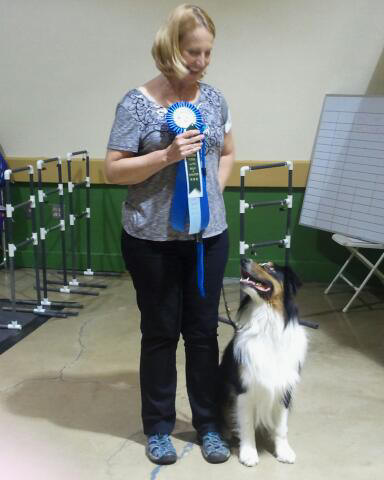 Aug 2017 AKC Rally Adv Excellent
"Sam"
ASCA/AKC/INTL CH RaineDance King of My Heart
RE PT CGC JHD TT TDI RN STDs

Sam earns back to back double Q's toward his Rally Adv Excellent title!!! RAE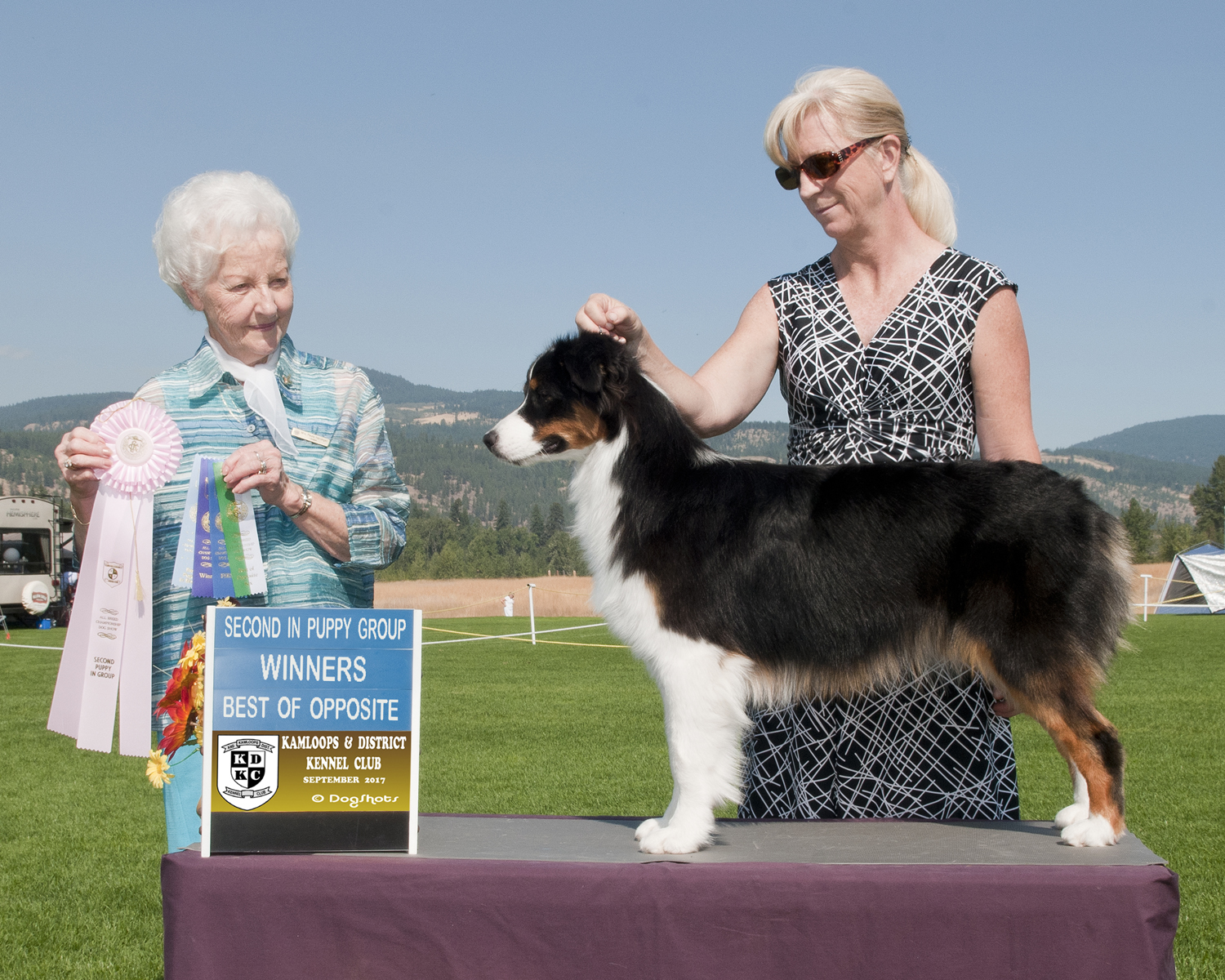 /
Sept 2017 Canadian KC
"Tuca" ~ Winners x2!
RaineDance Millenni"Em" Cameo CW-SP
Congratulations to owner Kathy and to her handler Jodi Dedels!
2 Major wins!!!!@ 8mos old!
(WTCH GCH Woodstock's Jesse James "Jesse" x Kate)

Update: Aug
Tuca earns her first title! In Nosework!
CWAGS Scent Patrol. at 7 mos!
July
Best in Show Puppy!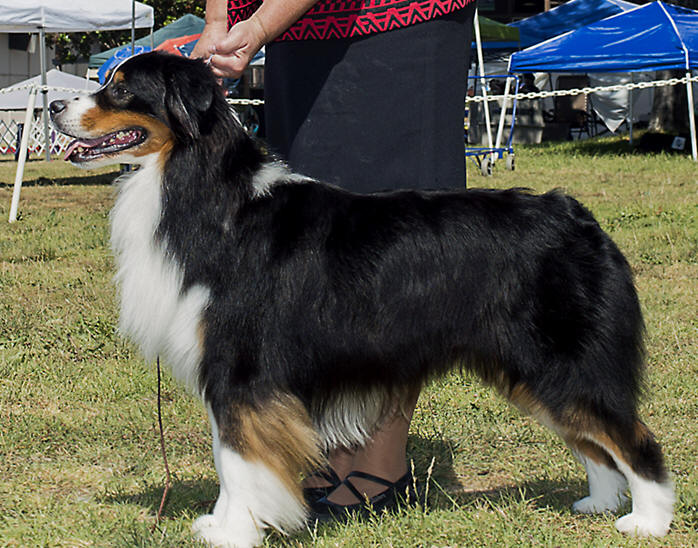 Aug 2017 AKC Select Dog
"Tom" ~Group 3 Veteran!

ASCA/AKC
CH RaineDance All Terrain Tom STDs

Best of Breed Veteran
Group 3 Veteran
Select Dog over Special
2 Grand Champion Points