ASCA Agility Awards
Agility Trial Champion III
AAC Agility Awards
Agility Trial Champion of Canada
LIFETIME Award of Merit
August 2014 3 more ASCA Rally Novice Qs with a 195 and a New Title!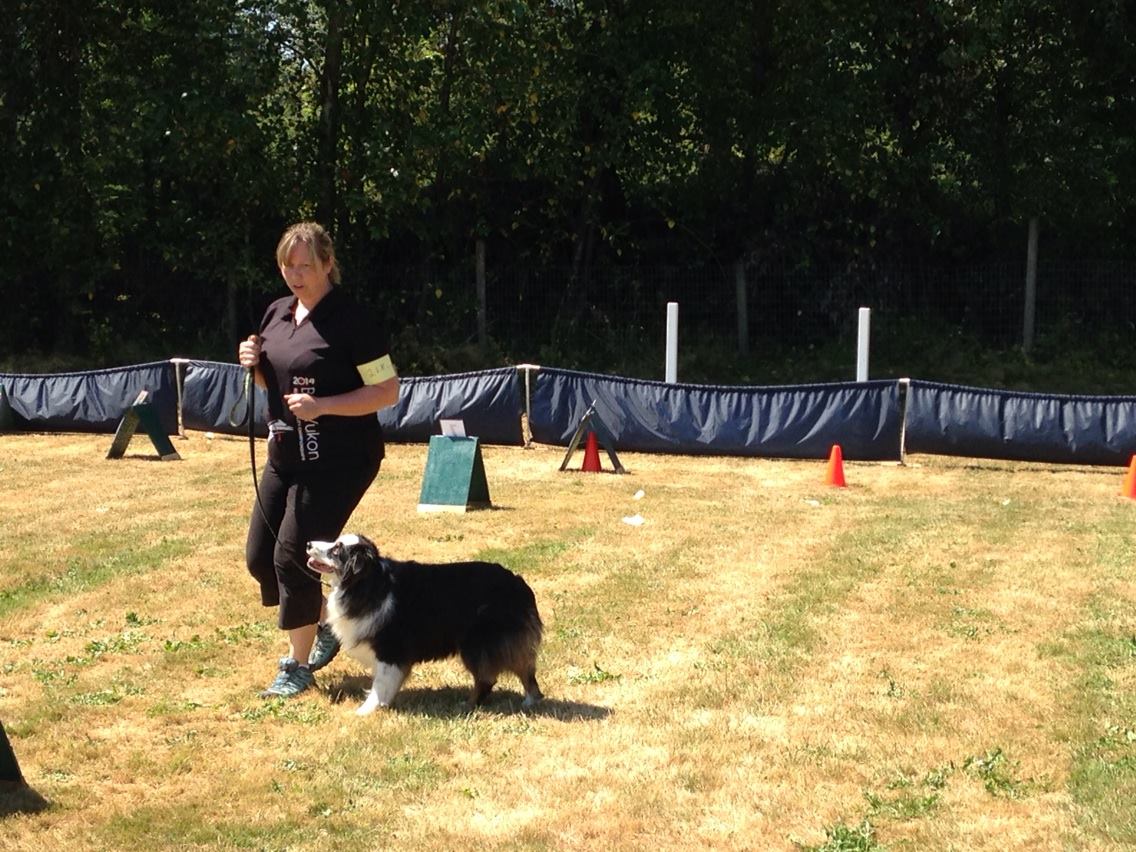 At 10+ (Aug 2013), Bisi get Reserve HIT Agility!
November 2012 ASCA Nationals
Third Place Veteran Agility Finals!


Oct 2012 THIRD ASCA ATCH!!

Aug 2012
ASCA High In Trial!
Nov 5&6 2011
ASCA High In Trial!
Oct 8&9, 2011 SECOND ASCA ATCH!!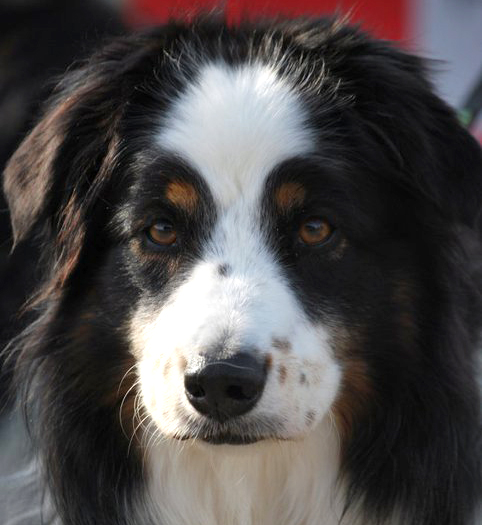 Mar 7&8 2009 Finishes all ASCA Elite Titles!
Nov 14 ASCA National Specialty Finished all three OPEN ASCA Agility titles!
Sept 23 Q s in ALL 5 ASCA agility runs!
Sept 24 Qs again in 3 of 5 agility runs, finishing ALL ASCA Novice agility titles
!








July 2013 FORTH PLACE
10" Special Regional Agility Championship!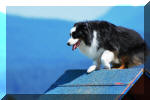 USDAA Northwest Regionals First Overall Performance Team GOLD MEDAL!
"Biscuit was entered in the Performance Versatility Pairs Tournament with our trainer Wade and his Border Collie Tess. Pairs of dogs of all heights compete as a team for highest combined score. So fun! Biscuit and Tess (Team name "Tail no Tails") placed first over all Performance teams of all heights for the Gold Medal.!!!
Bisi also made it into the Steeplechase and Grand Prix finals, placing 4th in the Grand Prix for a "buy" into the semi finals at the USDAA Nationals in Kentucky".
June 2010 FIRST PLACE
16" Special Regional Agility Champion!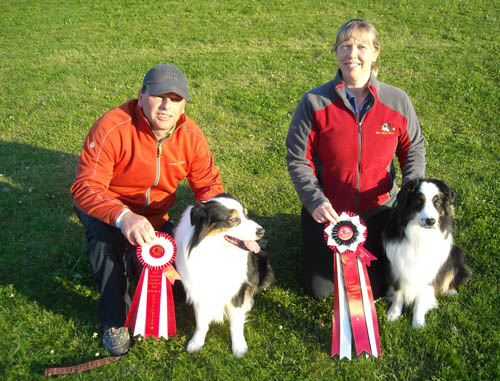 "This was the biggest regional event in the history of the event. 411 dogs competing from all over BC, and some from the USA as well. Our division was extremely competitive with over 40 dogs, many of them fast border collies!"
Nov 2009
AAC Lifetime Award of Excellence!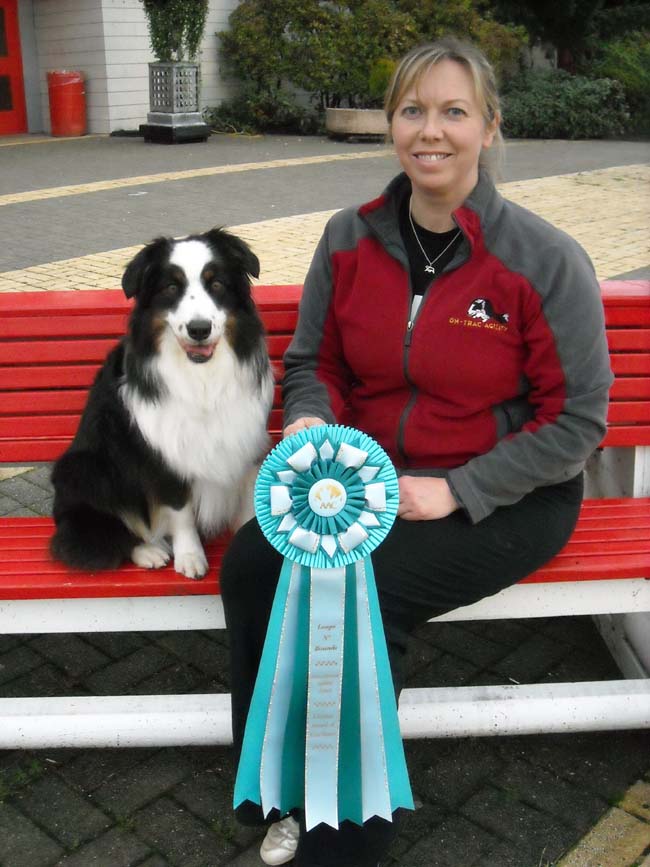 Jun 09 16 (out of 18) USDAA Q's !!! Steeplechase and Grain Prix Finalist,and 3rd in Grand Prix!

AAC #2 Aussie in Canada for 2007!
#1 "Specials" Aussie in Canada for 2008!!
#8 "Specials" All Breed in Canada for 2008!!

Dec 15 SILVER Award of Merit!!!
Nov 24/25 3 more Qs. Bisi is now tied with the #1 Aussie in Canada!
Agility Trial Champion of Canada w/Bronze Award of Merit!!
July 22 Masters Team Relay & Masters Gamblers NEW TITLES!
This finishes Bisi's Masters Steeplechase DC title!!!
Bisi qualifies for the AAC National Championships w/ 375 points!
Jan 19, 2007 Master Dog of Canada title!! NEW TITLE!
AAC #4 Aussie in Canada for 2006!!
Nov 25-26 Masters Jumpers NEW TITLE!
Nov 25-26 Master Snooker NEW TITLE!
Oct 22 Advanced Agility Dog NEW TITLE!
Oct 1 Advanced Games NEW TITLE!
April 23 Starters Games Dog of Canada NEW TITLE!
Jan 21 2006 Agility Dog of Canada! NEW TITLE!
Sept 11 1st Place Starter Standard