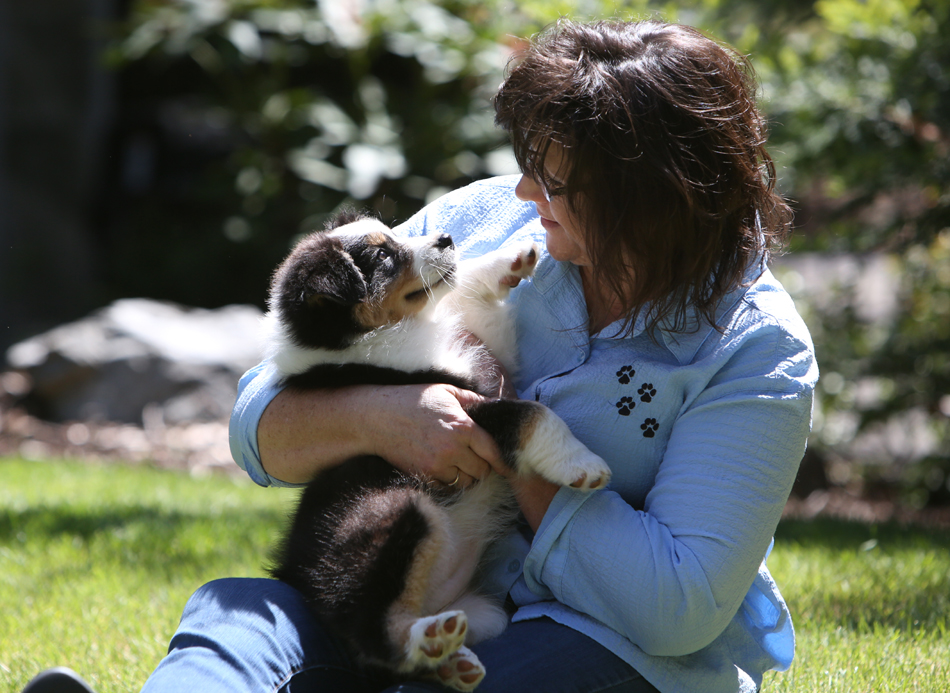 updated photos coming soon.
RaineDance No Reservations
"Mu"
8/25/13 4-6mos Puppy Herding Group 3!
Is proving to be an amazing representation of our breed. She remains here at RaineDance. And will be a part of RD's breeding program. She is also a total CLOWN! She does the hula like nobody, and she hoards things. Sweeter than pie she is!